"POLYMER HOUSE", a house of industrial and engineering plastic, constantly tries to achive high standard, take initiative, implement system and plans in aiming to satisfy our customers. Further, the support of our skilled experts deliver final products in both highest standard and customized finishes.

"POLYMER HOUSE" is a leading and an outstanding reputed company in supplying of Industrial & Engineering products , well known for strength, durable, long life and resistance against corrosion. The use of high grade raw material and machines that ensures the products, and precisely meet up with the needs of our clients. The advanced technology, management with continuous innovative idea has earned company high credibility and reliability.

We offer best quality products like Pipes, Valves, Pipe Fittings, Sheets, Rods, Tubes, Tower Packings, Quick Change Hose Couplings etc. that come with accurate construction, and with consistent performance. We emphasis on quality level, service, research and development, efficiency in order to achieve excellent products to match the every possible requirement.. Our vital objective is to satisfy our clients with great quality, quantity, service and keep the long term relationship. We have a strong commitment to prompt dilvery, fast sales and technological service.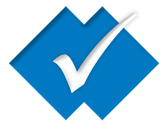 We at Polymer House, Commit ourselves to provide our customers with products and services that leads to Total Customer Satisfaction in terms of quality, cost, delivery and after sales services. To achieve this, the company shall ensure,
Effective deployment of Man, Machinery and Material (3M).
Being right at the first time, every time.
Continuous upgradation of the skill sets of employees so that they make a positive contribution to the organizational goals.
Creation of a sense of partnership with suppliers and other business associates so that they add positively and continually to the process of quality improvement.
Improvement of processes in different aspects of the organizational functioning, thereby giving the customers quality products at lower cost.
Deployment of environmental friendly procedures, thereby maintaining the ecological balance.